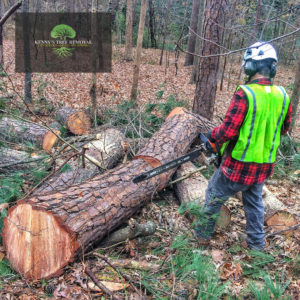 Tree Removal Service In Cary NC
There are many reasons Cary residents choose Kenny's Tree Removal for all their tree services.
Our prices are fair and affordable 
We are customer/safety focus company,  making sure we provide a friendly and professional service while at the same time completing our job safely.
All of our quotes are FREE no-obligation quotes.
We are fully insured for $2 million liability.
We provide a range of services from tree removal,  tree pruning,  trimming, stump grinding,  tree climbing.
Size Doesn't Matter To Us
We do any any size tree job,  wether you have one single small tree (30ft under) or large pine tree (65ft more),  or something more complex like an oak tree,  we are here to help you with all your tree needs.