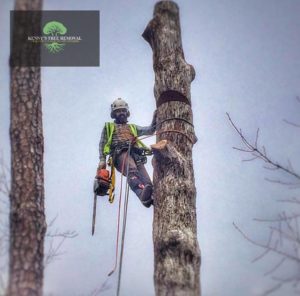 Tree Removal In Apex NC
Reliable and affordable tree work
Kenny's Tree Removal, LLC provides professional tree service and tree removal in Apex NC,  and the triangle.  We provide a range of services from tree pruning and trimming,  to tree climbing services,  stump grinding,  lot clearing,  tree feeling,  dangerous and hazardous trees.
The city of Apex is being developed very quickly,  creating a higher demand for tree care and need for removal of trees too close to a house or any other structures.  From small bradford pear trees to large 90+ feet pine trees,  at Kenny's Tree Removal we can assist you with all your tree services needs.
Owner operated tree company
We are a family owned business and locally operated.  We giveaway most of our wood to local residents and businesses in town.  We believe in the communities we work and we always strive to provide top notch tree work to our customers.